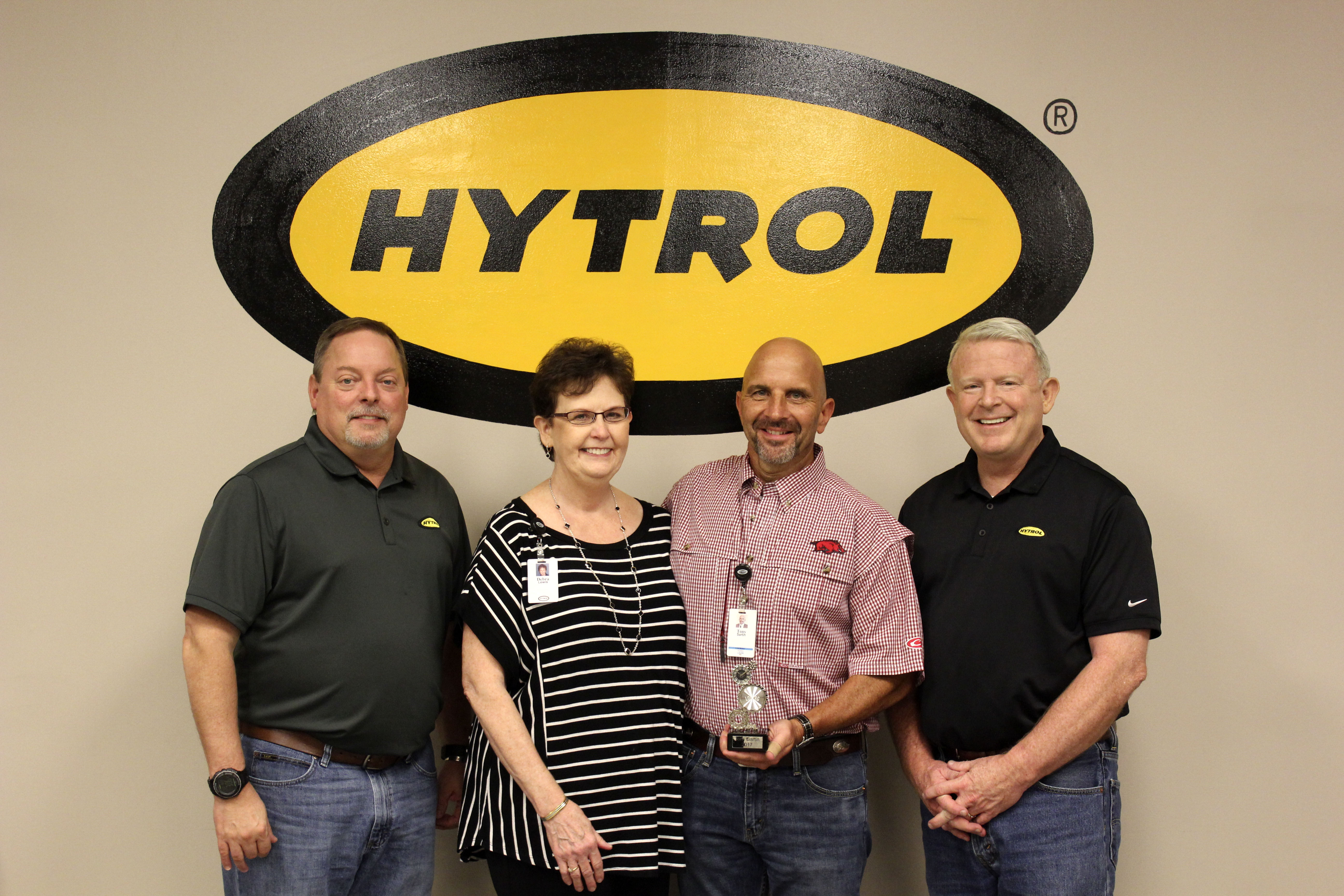 (Jonesboro, Arkansas) www.hytrol.com September 26, 2017--Hytrol is proud to announce that Tony Sartin, Hytrol's customer care manager, was selected as the recipient of the company's inaugural 'Loberg Award'.
Established as part of the annual Loberg Day festivities, the Loberg Award is presented to an employee who exemplifies Hytrol founder Tom Loberg's character and his values: empathy, humility, gratitude and hard work. Each recipient of this award is nominated by fellow Hytrol employees.
Hytrol president David Peacock said employees like Sartin are a valuable part of the Hytrol Family. "Tony's attitude toward building relationships with integration partners and strengthening his well-rounded Customer Care team is a definite reflection of Tom's character," he said. "I think he [Tom] would be very proud of the work that Tony does for Hytrol."
Sartin said being named the first 'Loberg Award' recipient is a huge honor.
"I appreciate the support that everybody provides me and our awesome team," he said. "To carry on Tom's legacy through opportunities like this award makes me proud to be part of the Hytrol Family."
—
About Hytrol:
Hytrol designs and manufactures advanced conveyor systems, controls, and solutions for customers with processing, manufacturing, warehousing, and distribution needs. For 70 years, Hytrol has demonstrated an unwavering dedication to understanding the unique material handling needs of businesses. Hytrol is focused on creating innovative, customized conveyor solutions that help companies achieve their goals. Follow Hytrol on Twitter @hytrol.