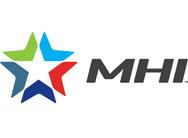 Jonesboro, Arkansas www.hytrol.com August 22, 2017—Hytrol is pleased to announce that Hytrol Board Member Gregg Goodner has been named chairman in MHI's Board of Governors for 2018.
MHI, the nation's largest material handling, logistics and supply chain association, released its annual list of members and new leadership appointments on August 10. The Board of Governors consists of the officers and board governors of MHI plus the chief executive officer and general counsel of the corporation. Goodner has previously served in various leadership roles in MHI, including president and vice president. He will serve in his new role for two years.
"In my years of serving with MHI, I've seen how this association has tremendously helped its members," Goodner said. "By providing opportunities to build business relationships and expand into new markets, MHI gives these industry leaders the advantages they need to excel. I look forward to continuing to serve members on the Board of Governors in my new role as chairman."
--
About Hytrol:
Hytrol designs and manufactures advanced conveyor systems, controls, and solutions for customers with processing, manufacturing, warehousing, and distribution needs. For 70 years, Hytrol has demonstrated an unwavering dedication to understanding the unique material handling needs of businesses. Hytrol is focused on creating innovative, customized conveyor solutions that help companies achieve their goals. Follow Hytrol on Twitter @hytrol.